Finlandia-hiihto – beginnings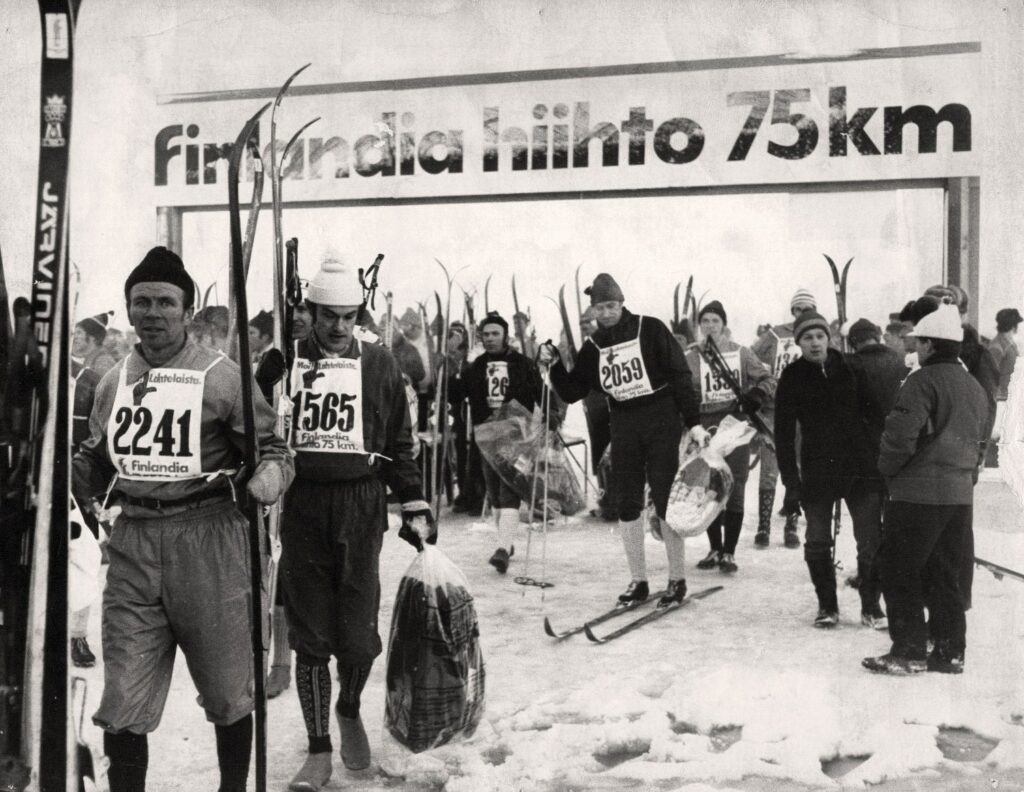 There was a desire to organise in Finland a ski trekking event like the mass participation events held in Central Europe.
The goal of Finlandia-hiihto was primarily to promote fitness exercise. There was no intention to make it a competition, rather a day-long, joyful and relaxed cross-country skiing event – a ski trek.

The event was named after Jean Sibelius' Finlandia hymn, because originally the ski track ran past Ainola, Sibelius' home. Other title suggestions included Suomi-, Ainolan- and Sibelius-hiihto.

The first Finlandia-hiihto from Hämeenlinna to Hyvinkää in 1973 was cancelled due to poor snow cover. The first completed Finlandia-hiihto in 1974 was skied from the ice of Lake Katumajärvi in Hämeenlinna to the ski stadium in Lahti on a 75 km route. A premature shot from the starting gun sent the eager skiers on their way in sunny weather, in the middle of a speech by Province Governor Valdemar Sandelin.

The first winner of Finlandia-hiihto, Jorma Kinnunen of the Ilomantsi Urheilijat sports club, reached the finish line in a time of 4:49:23. A total of 1,334 skiers participated.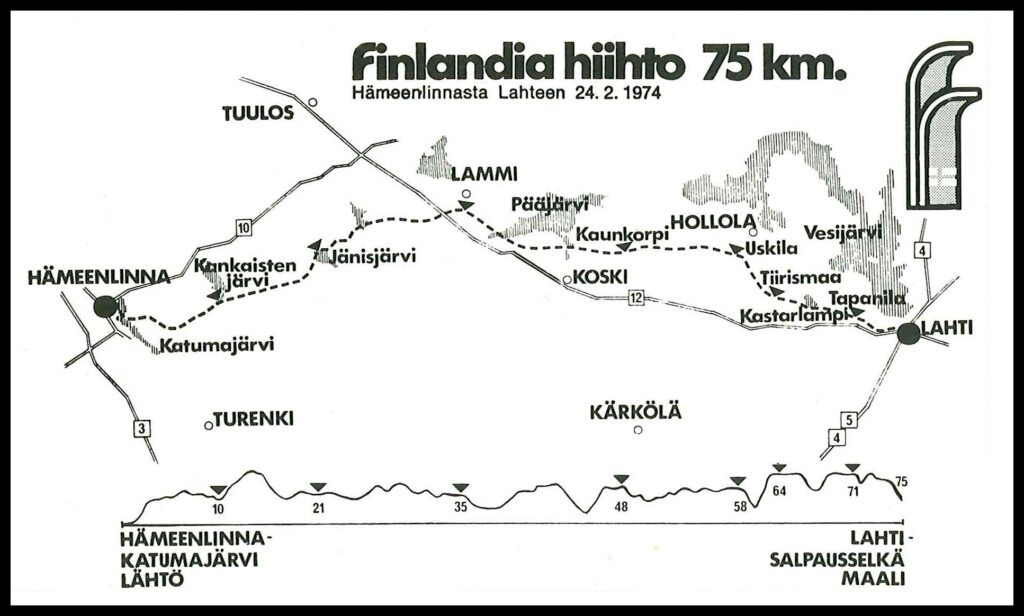 The shift from wood skis to fiberglass skis in 1974 brought a significant change to ski competitions. Wearing fibreglass skis, ski king Veikko Hakulinen completed Finlandia-hiihto nearly one hour faster in 1975 than when he won over the same distance at the Oslo Olympics in 1952. A separate women's series was added in 1975. Of course, women could already ski in the general series before then.