Ready and steady! Activities in the museum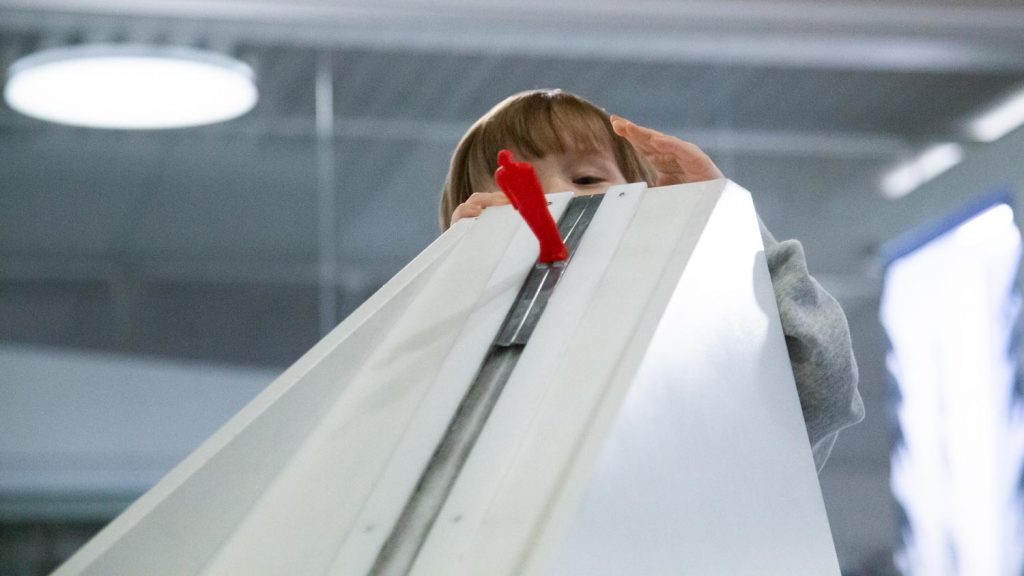 Longing for snow and winter sports? The interactive section of the Ski Museum is the place to go in any weather!
Ski jumping simulator
The simulator is based on kinetic motion detection. Take this unique opportunity to jump into fame in Lahti
and test your ski jumping skills on the simulator. The ski jumping simulator will first take you to the top of the greatest ski jump in Lahti – and back down without any risk. On the 3D simulator, you get an authentic feeling of ski jumping. The competition is tough – names on the daily top ten list change every hour! Your group can have a real ski jumping contest with trial and competition rounds. The experience is very authentic, except that your life is not in danger!
Laser biathlon shooting
You can also have a go at biathlon: challenge your friend to a round of laser pistol or rifle shooting.
Biathlon is a very demanding sport. You have to be extremely fit to be able to shoot accurately after the tough skiing lap. The EKO AIMS optical shooting system is based on infrared light and is great for practicing target-shooting. If you hit the target, you see a green light. If you miss, a red light appears. How many penalty loops did you get?
The miniature ski jumping hill
On this ski jumping hill, you can have a ski jumping contest with miniature ski jumper figures. These games are always popular with children.
Snow Toss
On the upper floor of the Ski Museum, you can find a wall with pretty wintery pictures – and holes into which you try to throw snowballs.
Private winter games
The interactive section is free for use with paid admission to the museum. With advance booking, you can also arrange playful winter games for your group and find out who is the champion on the ski jumping hill and the biathlon shooting range. Each participant receives a diploma for their effort. Read more on the Guided tours and workshops page.
Enquiries, bookings and guidance: