Arrival and accessibility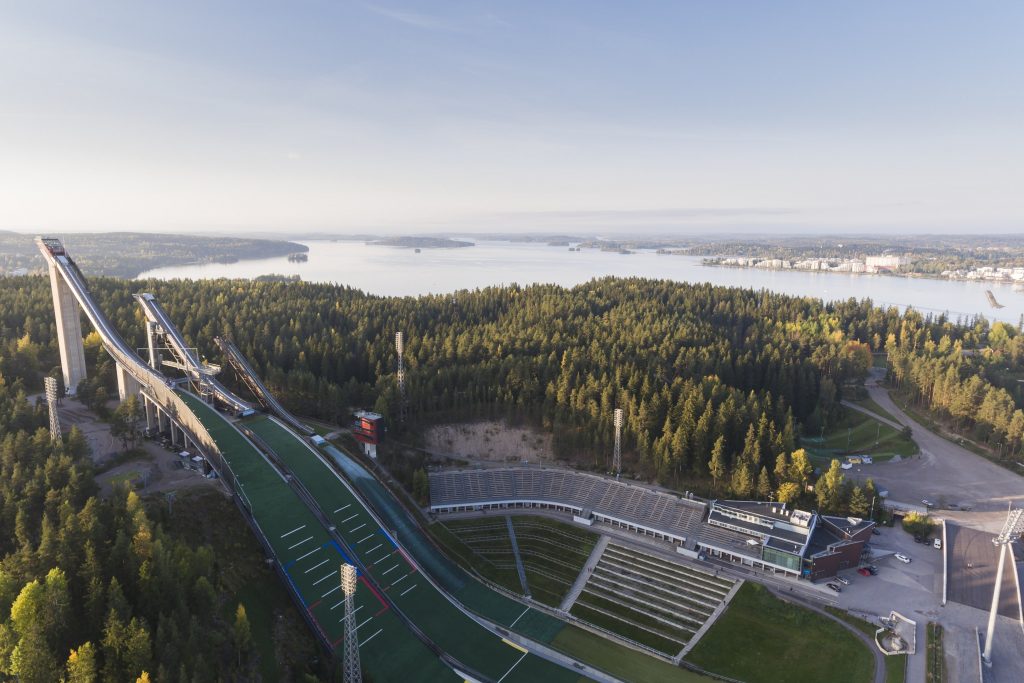 The Ski Museum is located at the Lahti Sports Centre, next to the world-famous Salpausselkä Ski Jumps. In the museum and its immediate surroundings, the local sports culture unites with the nature of the Salpausselkä area, shaped by the ice age. A network of dozens of kilometres of ski tracks and walking trails begins only a step away from the Ski Museum's entrance.
Address
Salpausselänkatu 8
15111 Lahti
The Ski Museum can be accessed easily by car or bus, on foot or by bike. Parking in the Sports Centre area is free for four hours with a parking disc. Events in the Sports and Conference Centres may affect the parking arrangements in the area. If you use public transport, the local bus lines 1, 18 and 19 are the best for accessing the Sports Centre. Bicycle racks can be found under the concrete ski bridge and in front of Restaurant Voitto.
Accessibility
Disabled parking is located near the museum entrance, in front of Restaurant Voitto.
The museum entrance is accessible. The museum has three floors, accessible with a lift or stair climber. The accessible restroom is located on the ground floor. The Ski Museum has a wheelchair that visitors can borrow.
Assistants of disabled visitors have free admission to the museum.
Our staff answers accessibility-related questions and helps if you need assistance during your visit. More information: